On Tuesday, the 30th of March, we had the pleasure to share with Vestel Ingineering our knowledge and experience working with 3D Laser Scanner and drone technology.
With the help of Juan Antonio Ortiz Rodríguez and David Torromé Belda, we showed the different advantages of both technologies and the importance of having a drone and thermographic camera in data collection.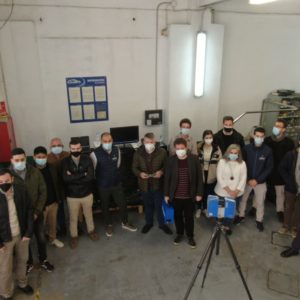 We would like to thank David Mora Negrete and Ricard Martínez Pla, among others, for their great welcome. It was a very interesting day and, most importantly, with an audience very interested in the content!
Given the special circumstances, the event was carried out respecting all security measures. The training was carried out in shifts and in a place with enough space to carry out the activity with the peacefulness that we all need during these times.
If you are also interested in training and would like to learn more about these innovative technologies in the industry, take a look at 3-D Laser Scanner and Drones.