We are advancing at a good pace in the Topography works for the project:
"Riverside defenses of the Casma and Huarmey rivers".
Acero Estudio LATAM, in Peru, provides field and cabinet services for the development of this project included in the Comprehensive Plan for Reconstruction with Changes (PIRCC) to restore all the physical infrastructure damaged and destroyed by the El Niño Coastal Phenomenon in 13 regions of the country: Áncash, Arequipa, Ayacucho, Cajamarca, Huancavelica, Ica, Junín, La Libertad, Lambayeque, Lima, Loreto, Piura and Tumbes.
Our participation in this project consists of the topographical survey and preparation of the digital terrain model of the area in which the actions of this project are carried out in the preparation of topographic plans and records and the generation of volumetric reports on earthworks and civil works. . We also participate in meetings to reconcile the distance measurements of haulage routes and the volume of production of various materials.
Specific topographic surveys have been carried out to represent the terrain and the various existing elements contained in the digital model at different scales, such as bridges, intakes and other structures using different technologies, total station, GPS, drones, Lidar, echo sounder and level.
Among others, we use PIX4Dmatic software, state-of-the-art photogrammetry software for terrestrial, large-scale and corridor mapping.
We thank TYPSA for the trust placed in our team.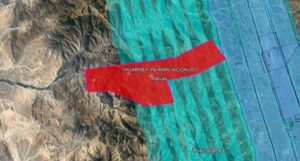 https://rioscasmayhuarmey.com.pe/proyecto.html